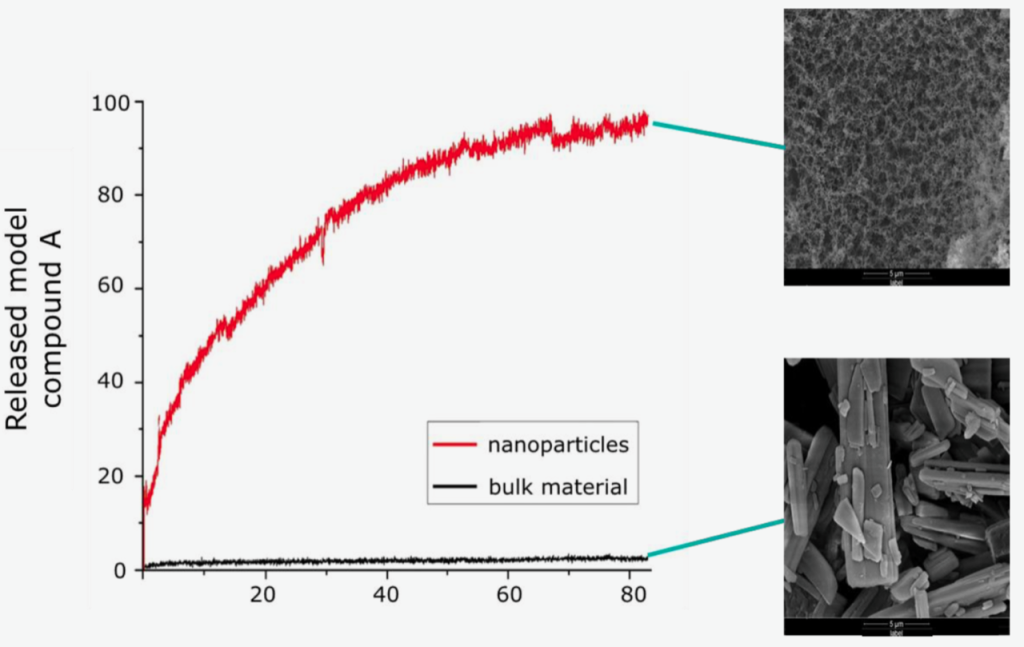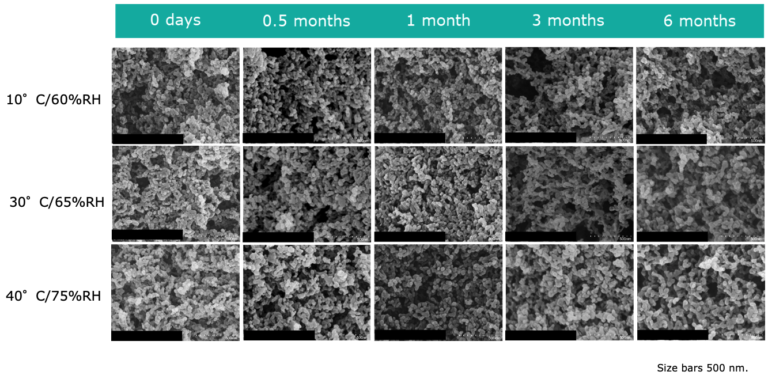 The model drug A was soluble in supercritical carbon dioxide and processable with relatively mild process parameters. The CESS® technology successfully produced 50 nm amorphous particles that were stable after 6 months without any excipients.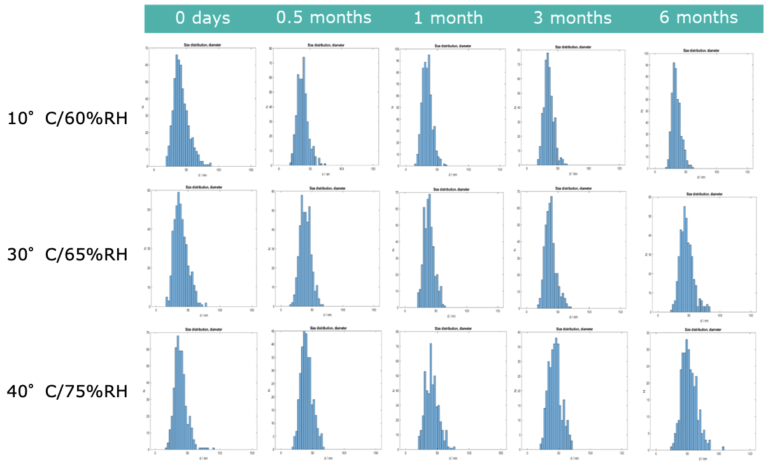 The stability of particle size, dissolution rate, and solid-state form were evaluated from samples stored at selected conditions at each time period.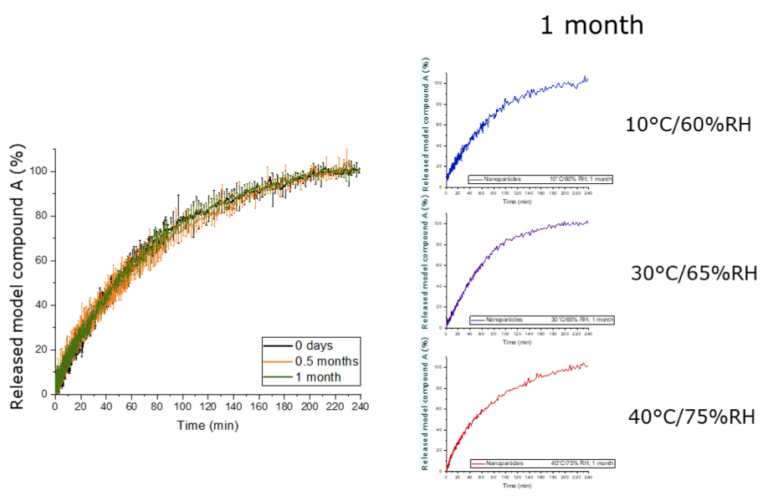 After one month there was no change in the dissolution rate of samples subjected to stability test conditions, detected through dissolution tests in FaSSIF.