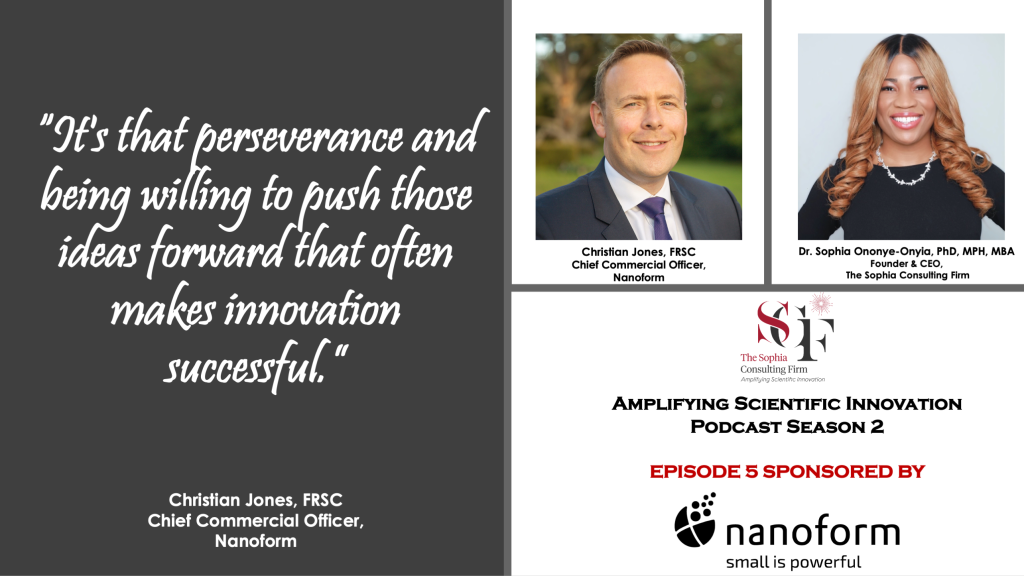 In Episode 5, Season 2 of the Amplifying Scientific Innovation podcast, Nanoform CCO Christian Jones shared his outlook on the life science industry and Nanoform's vision of reducing clinical attrition through nanoparticle engineering technology with Dr. Sophia Ononye-Onyia, Founder and CEO of The Sophia Consulting Firm.
Subscribe and Watch the podcast on YouTube.
Visit the podcast page and read the transcript here.